Alex Higgins
Business Development Director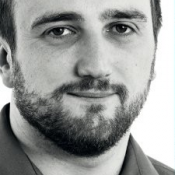 areas of expertise
Business Development

Supplier Management
Stakeholder Management and Engagement
Process efficiency
Opportunity utilisation
Alex specialises in developing businesses through developing relationships with clients, partners and key stake holders. Managing the interactions and processes to ensure all parties gain the maximum benefit when engaging and ensuring all opportunities are fully utilised.
Alex has spent many years in the financial services as relationship manager to all levels of businesses from start-ups to large commercial clients. Through this time he's developed a passion for relationship building and developing new business. Having advised many businesses during this time, Alex has developed a deep understanding of issues businesses face and how these can be overcome through a wide range of practical processes.
Now branching out of financial services and embedding this knowledge to other businesses to help them grow and develop in the most efficient and effective way.
contact details
2 Essendene, The Avenue, Clifton, Bristol, BS8 3GF.
Enquiry Form
[contact-form-7 id="1455″]