August 13, 2020
Posted by:

Sang Le

Categories:

A.I., Project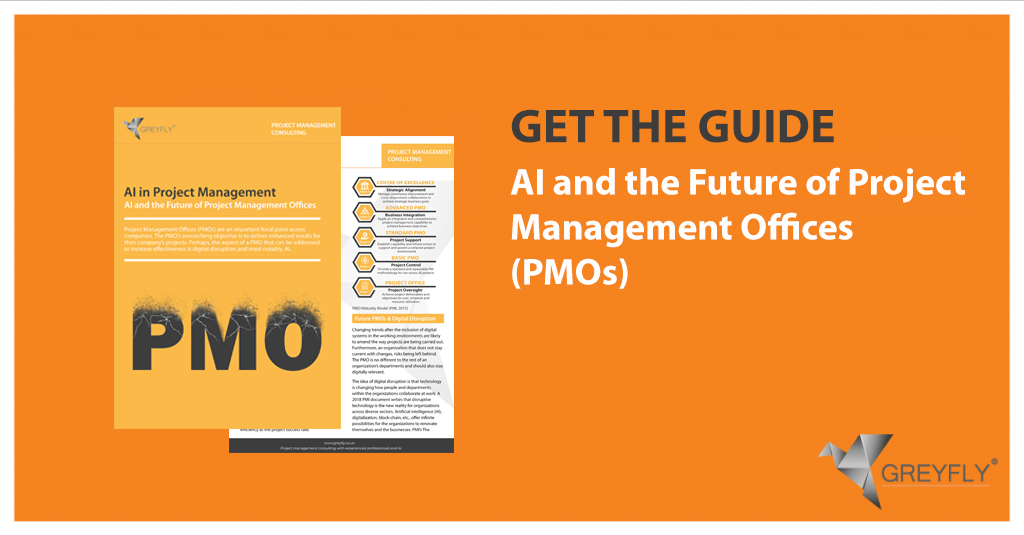 Greyfly release a new guide about AI and the future of Project Management Offices (PMOs)
As a part of our AI journey, we continue to explore how AI can improve PMOs capabilities, increase its efficiency and more importantly enhance the project success rate.  
Project management plays a pivotal role in contemporary company management in all sectors. Project Management Offices (PMOs) are an important focal point across companies. The PMO's overarching objective is to deliver enhanced results for their company's projects. Perhaps, the aspect of a PMO that can be addressed to increase effectiveness is digital disruption and most notably, AI.
We are developing an AI-based project management Tool that can learn from your previous project data, realise hidden patterns and alert any potential risks in order to increase project success.