July 9, 2020
Posted by:

Sang Le

Categories:

A.I., Project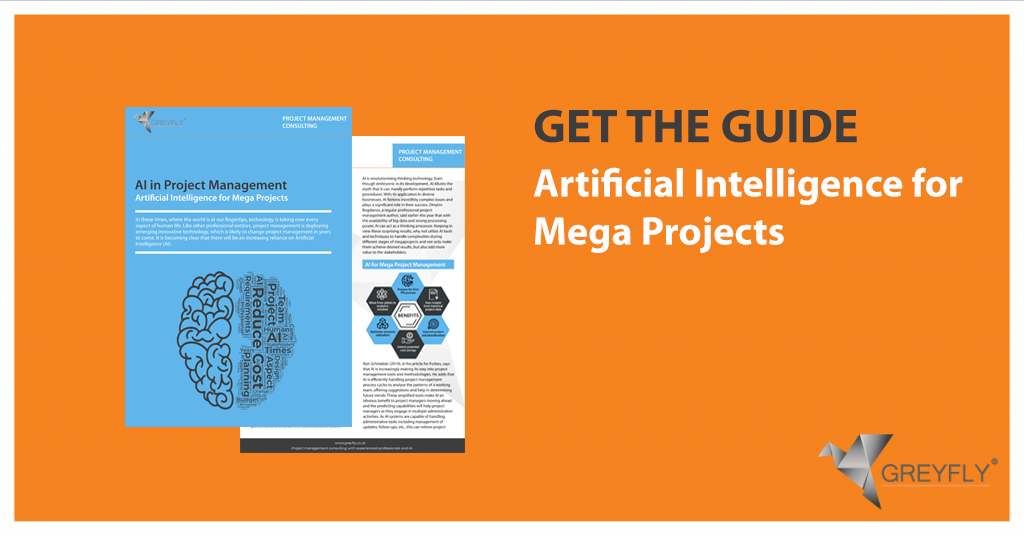 Greyfly release a new guide about using artificial intelligence to increase mega projects success.
Continuing our AI journey, we found out that 90% of mega projects go over budget. Is it time to let AI address these variables, reveal the hidden risks and predict your project outcome?
In these times, where the world is at our fingertips, technology is taking over every aspect of human life. Like other professional entities, project management is deploying emerging innovative technology, which is likely to change project management in years to come. It is becoming clear that there will be an increasing reliance on Artificial Intelligence (AI).
We are developing a project management AI-based tool that can learn from your previous project data, realise hidden patterns and alert any potential risks in order to increase project success.