January 11, 2023
Posted by:

Sang Le

Categories:

A.I., AI in Project Management, Project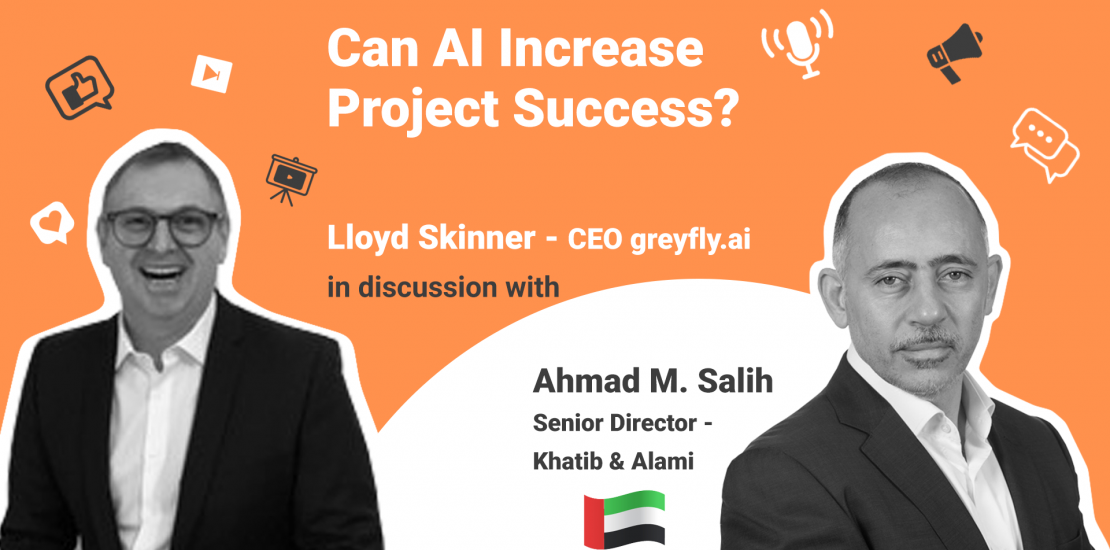 Interviewing Ahmad M. Salih, Senior Director at Khatib & Alami about AI in Project Management
This is the fourth video of our podcast series in which our CEO Lloyd Skinner interviews project experts to share their views and thoughts on implementing AI into project management, the benefits and challenges, and what the future may look like. Find out more about AI in project management here.
""The benefits of AI are limitless. Embrace the change, don't resist it, be the leader" – Ahmad M. Salih
This time we have a chance to interview Ahmad M. Salih, Senior Director of Knowledge Management and Operational Excellence at Khatib & Alami. He established a PMO for the company in 2006 and led it for 8 years. He also teaches digital leadership and digital business strategy at Swarth University and is the co-author of a published book "Cultural Spaces in International Business Theories and Applications".
Can AI increase project success?