September 13, 2023
Posted by:

Sang Le

Categories:

A.I., AI in Project Management, Project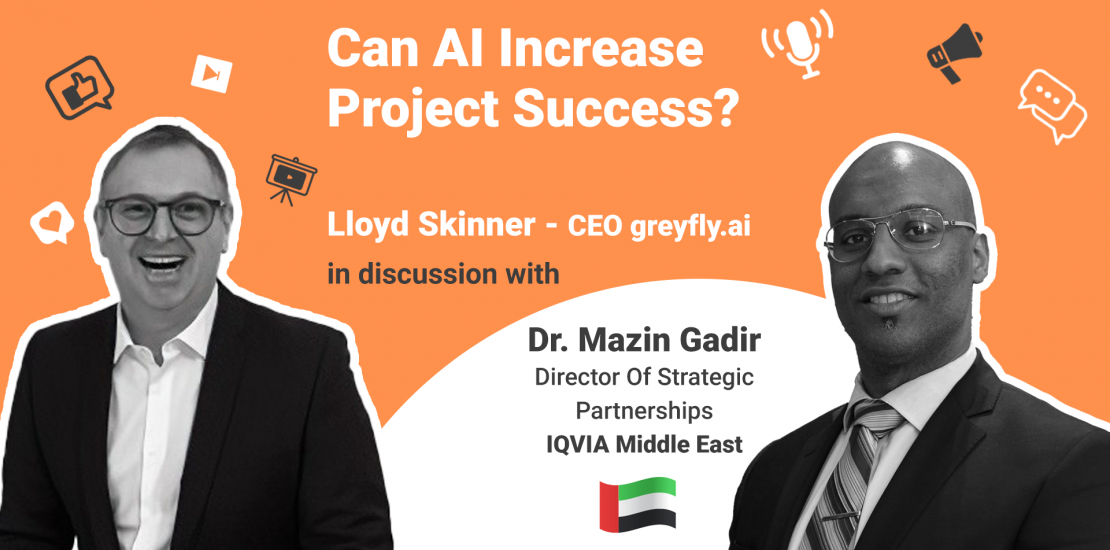 Interview Dr. Mazin Gadir, Project Management Expert in the Healthcare Sector
A fantastic opportunity to interview Dr. Mazin Gadir, a highly experienced project management expert in the Healthcare sector based in Dubai, United Arab Emirates. Gain valuable insights into the practical application of AI in project management, delving into its advantages and challenges. Experience an enlightening discussion on AI's potential impact on project management.
Find out more: https://greyfly.ai/services/
Dr. Mazin Gadir currently works as the Director of Partnerships, Bid Management, and Client Relationships at IQVIA Payer Provider Government Management Consultancy. Additionally, he holds an advisory role at The Executive Office for Organizational Transformation, Dubai Health Authority, focusing on health strategy development, execution, and transformation.
Previously, Dr. Mazin Gadir held key positions in healthcare strategy transformation and digital health innovation at renowned organizations including PricewaterhouseCoopers (PwC) Middle East, Abu Dhabi Healthcare Services Co. (SEHA), Cerner UK, and the Middle East. With over 19 years of experience in healthcare, innovation, and transformation, he has worked as a management consultant for various global organizations across the UK, France, UAE, KSA, GCC, Australia, India, and the USA.
Dr. Mazin Gadir was awarded his PhD in Quantum Electronics and Nanotechnology Innovation from the University of Leeds (UK) between 2000 and 2005. He also holds an MSc in Management and Business Administration and a BEng in Electronics and Electrical Engineering.
Can AI increase project success?