June 10, 2019
Posted by:

Lloyd Skinner

Category:

Case Study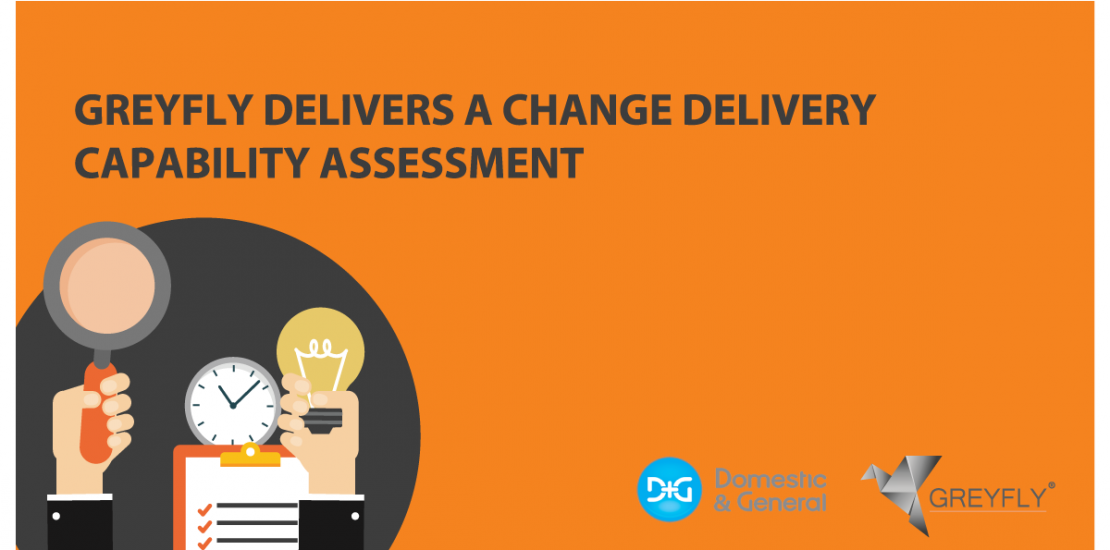 Working to an agreed budget and plan, consultants from Greyfly Ltd. were rapidly deployed to D&G, a large Financial Services company to undertake a Change Delivery Capability Assessment and make prioritised improvement recommendations.  To enable delivery, Greyfly tailored their "Cyclops" system to accelerate data gathering and present iterative Insight graphs of key findings.
Following successful delivery and acceptance of an iterative report, we asked the customer, the Group Director of Change, about her experience of working with Greyfly.
Questions and Answers:
Were there any initial barriers or concerns when you were considering working with us and what motivated you to make the decision to go with Greyfly?
KP: None at all, you were recommended by a trusted professional working within the same industry and from the initial conversation that we had I could tell that we were on the same page.
Briefly describe the problem you were dealing with and what do they think of the values we brought on board? 
KP: Having inherited a change function within an organisation that has limited change capability I needed to know where my biggest gaps and risks were.  The approach that you took was hugely beneficial (i.e. rapid assessment and then subsequent analysis and conclusion) and worked well for what we needed at the time.  This supported my induction in my new role having someone dedicated to this deep dive.
What did it feel like while working with us? What did you value the most?
KP: An extremely professional, experienced and hard-working consultant was assigned and added value from day 1.  Communication was excellent throughout and progress was shared at regular intervals. Wills was always helpful when I diverted his attention and he supported me in our annual planning process even though this wasn't part of the brief.  I was pleased to have a confidant to talk to throughout the assignment and Wills was always willing to provide advice and perspective.
Did you encounter any problems during the delivery process and how was it handled to bring the best outcomes? 
KP: None, all risks were discussed early on and accepted by myself.  Communication was excellent and progress was steady.
Would you recommend us? and why?
KP: I would happily recommend Greyfly for their experience, expertise, excellent client management and adaptability.
The Client: Domestic & General PLC
For over a hundred years, Domestic & General have been a trusted provider of aftercare for millions of domestic appliances.  Today, they are the UK's leading provider of appliance breakdown protection, developing products and services to meet your needs.  They provide protection, maintenance and support for a broad range of domestic products and consumer electronics, ranging from televisions to washing machines to boilers.  They look after 23.9 million products and, through their expert service network. Based on the number of repairs and replacements completed in 2017, they repair or replace 2.9 million appliances every year.
The Customer: Kelly Palmisano, Group Director of Change
Following c10 years at D&G in various senior roles, Kelly was appointed in November 2018 as the Group Director of Change.  Working in support of D&G's vision and mission, D&G are transforming their business. Kelly leads the change team across the Group to deliver this change in an effective and sustainable way.  They are responsible for the shaping, prioritisation and delivery of the strategic change and transformation agenda.
This includes defining an effective governance model, assuring benefits realization, owning the change methodology whilst balancing demand and priorities, ensuring investment cases are fit for purpose, cross organisation planning and resource management and management of supporting business change.