September 25, 2023
Posted by:

Sang Le

Categories:

A.I., AI in Project Management, Project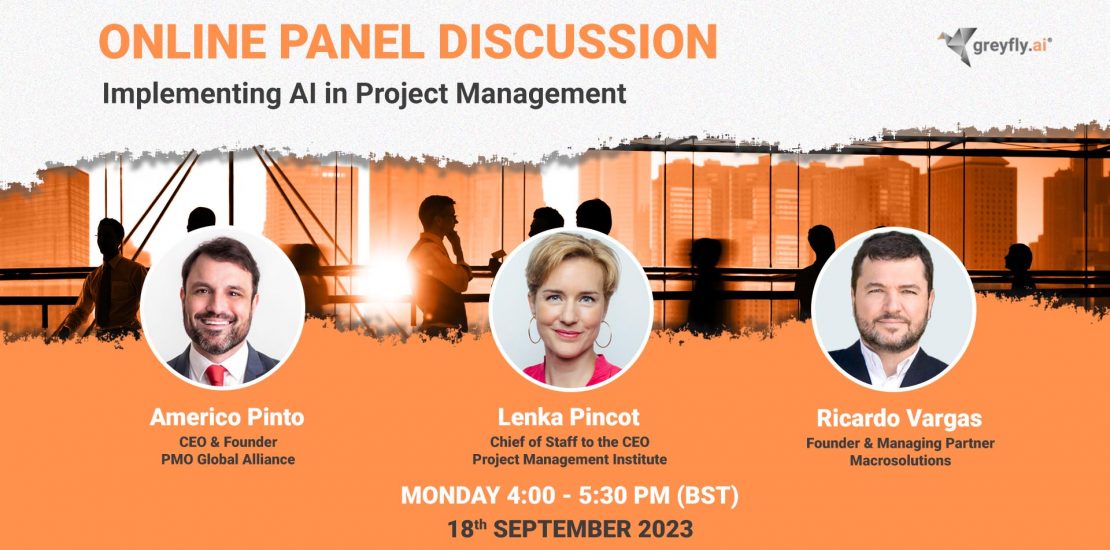 Global Project Management Experts discussed the Implementation of AI in Project Management
Global Project Management experts discussed the impact of project and data maturity on implementing AI in project management. Furthermore, we heard how established project processes and high-quality datasets significantly enhance AI effectiveness, and in turn how these may optimise project outcomes. You will gain valuable insights into how mature project capabilities and data-driven approaches is revolutionising project management through AI. Whether you are a senior project executive or responsible for project delivery, this discussion provides valuable knowledge and practical strategies to harness AI within Project Management.
Example advice from our panellists:
Americo Pinto – CEO at PMO Global Alliance
We should be open minded and embrace this change because there is nothing that we can do about that. We just have to adapt and take the best we know to get the best results.
Lenka Pincot – Chief of Staff to the CEO of PMI
Take the opportunity to embrace AI in Project Management, learn about it, experiment, play with it, and then think how you can use it for your future career and how you can use it to make your job as a project manager done better.
Ricardo Vargas – Founder of PMOtto.ai and Macrosolutions
People need to start using AI in Project Management. People should not be afraid or resistant. We always need to keep a responsible mindset and make ethical use of data.
Global Expert Panel Discussion