October 30, 2017
Posted by:

Lloyd Skinner

Categories:

A.I., Chatbot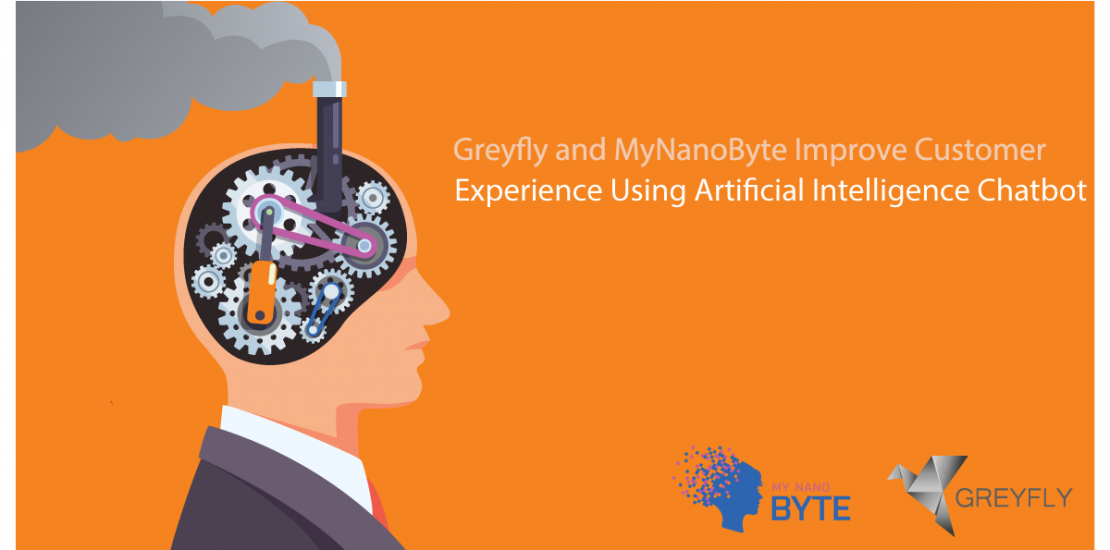 Greyfly and MyNanoByte Improve Customer Experience with Artificial Intelligence Chatbot
Bristol, United Kingdom October 31st, 2017- Today, Greyfly are proud to announce the release of their exciting Artificial Intelligence (A.I.) driven chatbot solution constructed by A.I. specialists MyNanoByte.  The chatbot will provide unique customer experience and allow visitors to troubleshoot 24/7.
"We at Greyfly are always striving to develop our customer's experience. The magnificent virtual assistant chatbot MyNanoByte have created allows us to have one-on-one individual communications with our customers" said Lloyd Skinner, CEO & Founder of Greyfly. "We pride ourselves on providing Business advice to all customers, and being able to provide real-time assistance is vital"
Powered by machine learning, MyNanoByte's solution enables rapid and knowledgeable answers to requests from Greyfly's customers on the website. The chatbot has additional features that allow customers to arrange appointments, book onto future Greyfly training courses and learn more about the new Greyfly Business Risk Assessment tool. "A.I. provides a platform for businesses to deliver excellent brand communications," said Michael Quant, CEO at MyNanoByte. "We are excited to have delivered our A.I solutions to Greyfly and can't wait to see and monitor the interactions it has with customers."
This A.I solution will be of great benefit to current and future Greyfly customers, with improvements in business support available immediately.  "A.I. is changing the face of businesses. It's important to embrace the technology as it delivers countless benefits to businesses and their consumers." said, Lloyd Skinner.
Give the chatbot by visiting Greyfly simply click the orange bubble on any page to get started.
About Greyfly
Greyfly was launched in 2016 to provide advice in Business Planning, Project Management and Talent Development. With almost 30 years' planning experience, including the running of successful multi-million-pound change and transformation projects, Greyfly provides expertise based upon results-driven delivery and knows exactly how to reshape business and change plans to achieve financial goals.
To schedule a no-obligation discovery meeting please contact Greyfly on 0117 909 4148 or email [email protected]
To learn more about Greyfly and try out the Chatbot please visit: http://greyfly.co.uk
About MyNanoByte
MyNanoByte's mission is "To simply and personalise interactions transforming unstructured text to instant knowledge and information". Their current A.I. service innovation "Sophia" assists with relations and service from a business to its customer
The main purpose of this support is to provide easy to use natural language conversational tools that enables information and knowledge instantly. This permits to save time and resources and to build a better relationship with the users.
To learn more about MyNanoByte: https://mynanobyte.com/
To discuss how MyNanoByte can assist you with AI, Virtual assistants and Customer service /relations please call +44 117 2305550  or email [email protected]