January 27, 2020
Posted by:

Sang Le

Categories:

A.I., Project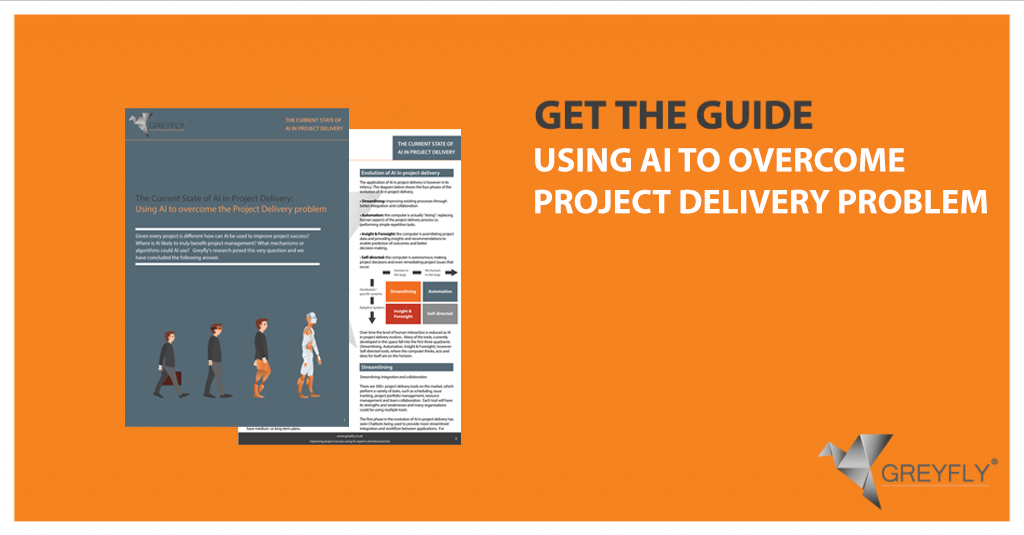 Greyfly release a new guide on the application of AI to help project managers address the delivery problem
Following our previous article about the Causes of Project Failure in Project Management, the next step is answering how to tackle these common issues. Fortunately, we have come across the innovative application of AI to improve project performance and been researching it for the last 3 years.
However, given every project is different, how can AI be used to improve project success?  Where is AI likely to truly benefit project management? What mechanisms or algorithms could AI use? Greyfly's research posed this very question and we have concluded the answer within this guide.
This article reflects the second part of our journey to develop a project management AI tool that is based on the 7 foundations of success and exploits the machine learning algorithm to increase project success.