October 6, 2017
Posted by:

Lloyd Skinner

Categories:

Business plans, Risk Management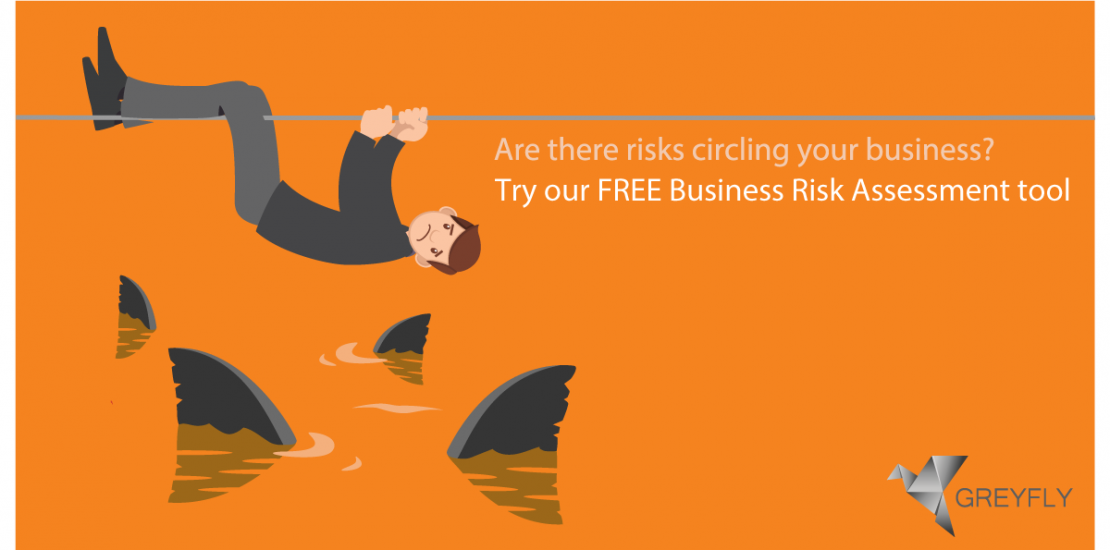 Today's an exciting day for all you risk takers. We at Greyfly are proud to announce the launch of our Business Risk Assessment tool which has been created based on our experience and utilising of Machine Learning.
Why conduct a Business Risk assessment you ask? Well, Here are a few reasons why:
Operational Focus: Risk management will provide you the insight to identify which tasks your company should be prioritising
Reduced Risk: While it might sound silly, but if your business understands its risks it will reduce its risk of failure
Improve Efficiency: Mitigating risk and eliminating barriers when mitigation actions will in turn boost efficiency
Keep those risks from biting you and assess your business risks right away…Best of all it's free to use and on completion you will receive a personal business risk log
Is this tool suitable for my company I hear you ask? Well, this assessment provides value to founders, directors and executives of companies looking to grow.  It allows you to create a set of prioritised risks in a matter of minutes.  All these business risks have been bench marked against other companies.
For more information about business risks book on to our Managing Business Risks seminar on Wednesday 18th of October.  We've released the next batch of discounted tickets this week and these 'Moderate risk' early bird tickets will save you £10!
Click here to secure your place in at the Managing Business Risks seminar now
If you have any questions about the Risk Assessment tool or Business Risks seminar please do get in touch
Try the Greyfly Business Risk Assessment Tool to rapidly Do the Right Things at the Right time!