July 19, 2022
Posted by:

Sang Le

Categories:

A.I., Big Data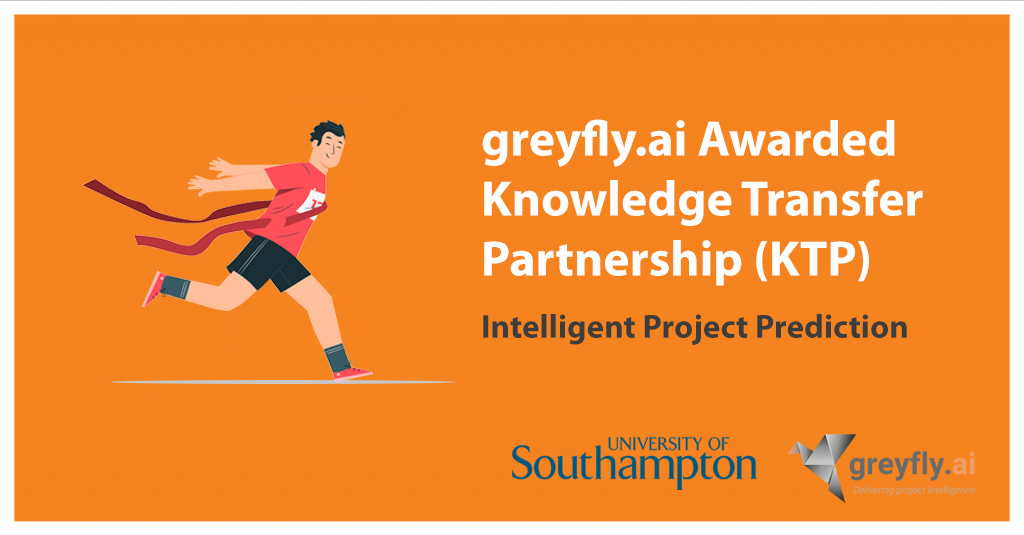 Scale-Up member greyfly.ai set to benefit from Knowledge Transfer Partnership with the University of Southampton
.
About Knowledge Transfer Partnerships (KTPs)
KTPs aim to help businesses improve their competitiveness and productivity through the better use of knowledge, technology and skills within the UK knowledge base. This KTP project was funded by UKRI through Innovate UK.
The Challenge
Our challenge is to enhance the Intelligent Project Prediction platform by:
Providing stakeholders with greater understanding of how machine learning (ML) predictions are derived

Building trust in predictions and increasing adoption
Promoting human and machine collaboration in decision-making
Project Brief
greyfly.ai have partnered with the University of Southampton to provide an associate to enhance our machine learning (ML) predictions and improve outcomes throughout the IPP platform.
Marcia Williams, Chief Product Officer & Co-founder, greyfly.ai said: "Not only will the KTP push forward innovative design of our Intelligent Project Prediction platform, but it will also significantly increase our competitiveness by providing unique insights into why predicted outcomes are derived. We are delighted to have been awarded the KTP and to be working with such an illustrious team from the University of Southampton."
Nicholas Dacre, Associate Professor of Project Management, University of Southampton said: "This research and knowledge transfer opportunity sits at the very cutting edge of project management predictive analytics by pushing the frontiers of what we know and don't know and we are therefore very excited about the possible implications for the project profession"
Whilst PK Senyo, Associate Professor of Information Systems, University of Southampton added: "This project will place greyfly.ai at the forefront of AI in Project Management through the development of innovative platforms that revolutionises the application of AI and natural language processing to enable significant cost reduction in projects".
greyfly.ai is currently raising investment and you can find out more about the opportunity on SETsquared's Investment Platform