March 18, 2020
Posted by:

Sang Le

Category:

A.I.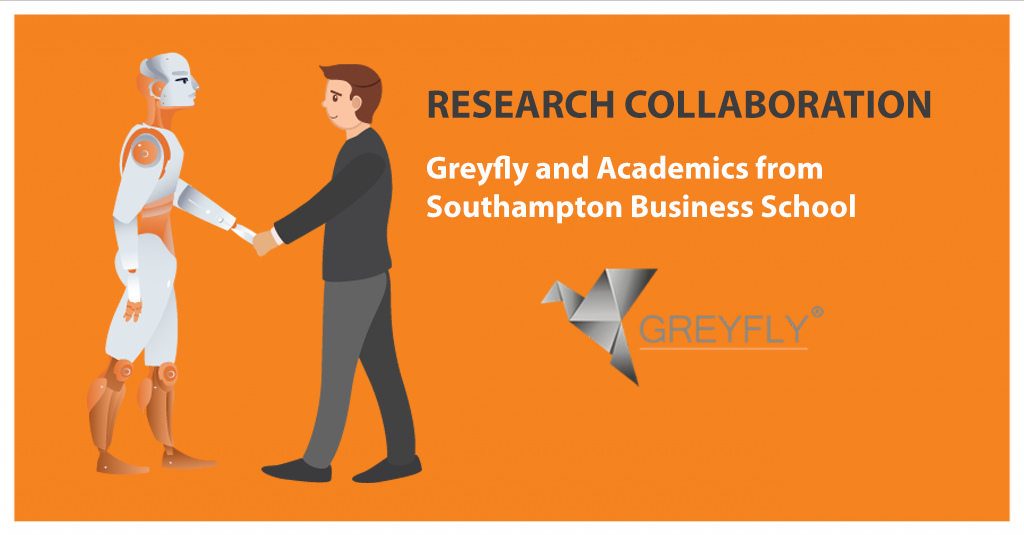 The research collaboration is formed on the understanding to explore the potential of AI in project management, to further research and develop bespoke products
Southampton Business School [SBS], as part of University of Southampton, is one of the leading research and education institutions delivering project management and decision analytics courses. In addition, SBS has a growing research team within Project management and AI. This resonates with the Greyfly mission, that we have been working on for the last three years, to leverage AI power to improve project success.
Based on this shared research interest, SBS academics, Professor Nicholas Dacre, Dr. PK Senyo, and Research Associate Fredrik Kockum and Greyfly Ltd, have agreed on a research collaboration to enable the interchange of knowledge to better purse our ultimate goal and to unfold the potential benefits of AI in project management, in terms of market research and product development. Our focus is on a data-driven approach to project management including predictive analytics, big data analysis and applying machine learning algorithms.
Lloyd J. Skinner, CEO of Greyfly said, "We very much look forward to working with SBS research team and exploring how best we share our mutually complimentary specialist knowledge and goals". Also, "SBS research team are extremely pleased to collaborate with a leading consulting company in the area of applying AI into project management" Professor Nicholas Dacre concurred.
About Greyfly
Greyfly have experience in successfully delivering full life-cycle, benefits lead, multi-million pound transformation projects and are preferred suppliers to the BBC for programme management. However, our real passion is applying AI to project management to improve delivery, tackle the real project delivery problem and make cost savings for our clients. For almost 30 years Greyfly has built its reputation by delivering solutions to the toughest project challenges with a collaborative approach to deliver rapid, high quality results at an affordable price – and now using the latest in AI tools and techniques.