October 27, 2021
Posted by:

Sang Le

Categories:

A.I., Big Data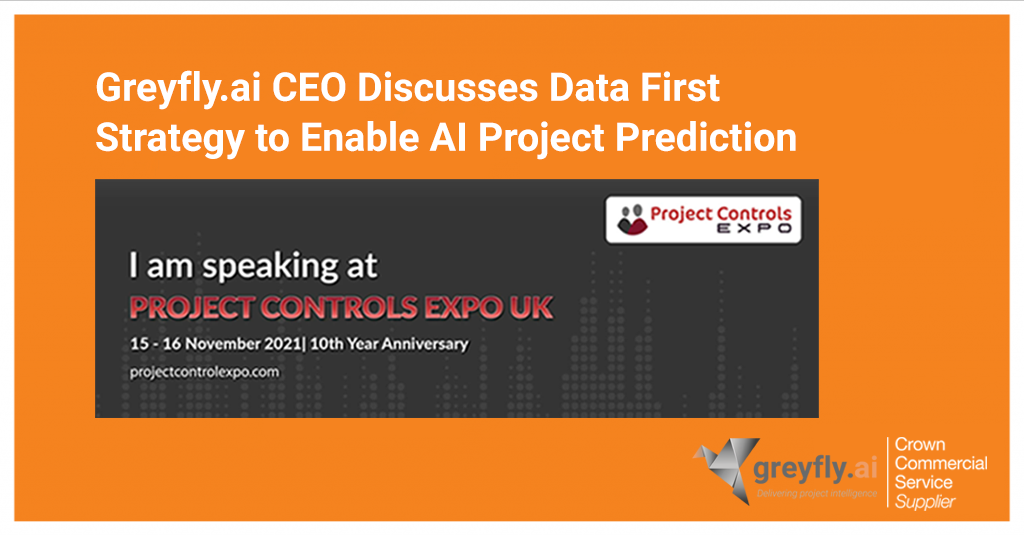 Greyfly.ai CEO Discusses Data First Strategy to Enable AI Project Prediction
Project Controls Expo, the world's largest Project Controls event started in 2010, where a wide range of industry players (Oil & Gas, Aerospace, Pharmaceutical, Infrastructure, Construction, Government, Defence, etc.) and professional bodies (APM, ICEC, AIPM, PMI, AIQS etc.) engage with a range of professionals and technology providers for the development/advancement of the profession. Its' objective is to provide to stakeholders significant awareness of processes, tools and techniques used for Project Control. Furthermore it highlights the value of Project Controls and the impact when put to use effectively.
The vision of greyfly.ai is to transform project delivery by focusing on researching and developing Artificial Intelligence in project management to significantly increase project success. Our proven Intelligent Project Prediction platform is the only strategic portfolio tool that uses AI to predict project outcomes.
Our CEO – Lloyd Skinner – is invited to speak about how a data first strategy can enable AI project prediction and specifically about why a data first strategy is required, what types of data is required, the risk of having low data maturity and most importantly how to go about implementing a data first strategy.
You can download greyfly.ai Data First strategy or find out more information and register for the event here: https://projectcontrolexpo.com/