November 25, 2020
Posted by:

Sang Le

Categories:

A.I., Funding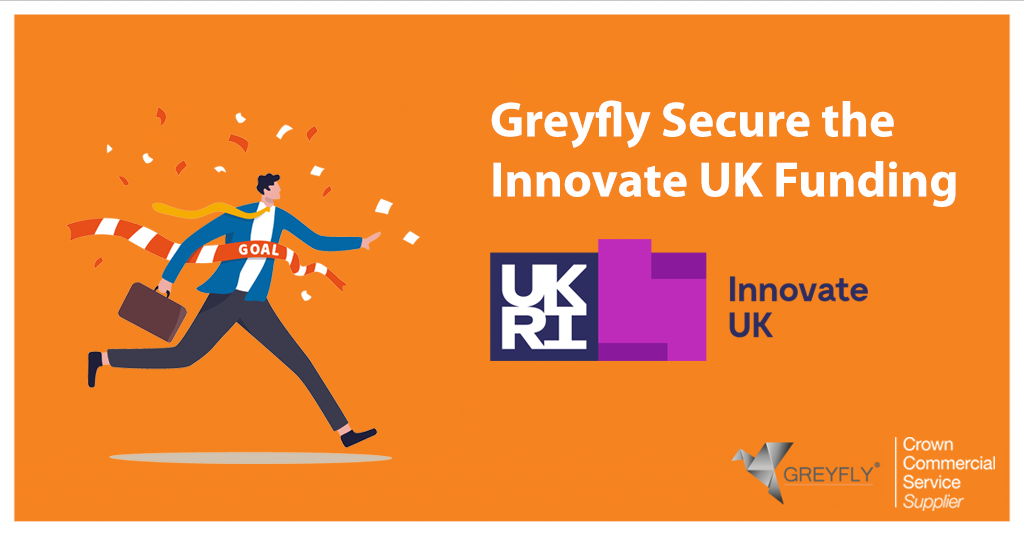 Greyfly has been awarded with funding to boost the development of our Intelligent Project Prediction (IPP) tool.
As part of the sustainably economic recovery plan from COVID-19, government funding has been awarded for technologically innovative R&D projects that aim to improve business performance and efficiency in all sectors. In the partnership with the University of Southampton, the funding will allow us to accelerate the development of predictive analytics and machine learning to predict project performance. AI capabilities will enable managers to diagnose potential risk across a portfolio of projects and take corrective measures to increase the chance of project success. As a result, the IPP tool will help businesses across all sectors to cut the cost caused by project failure and allow them to reinvest saved resources into other recovery initiatives.
What is Innovate UK?
Innovate UK drives productivity and economic growth by supporting businesses to develop and realise the potential of new ideas. We connect businesses to the partners, customers and investors that can help them turn ideas into commercially successful products and services and business growth. Innovate UK – Competition winners' communications toolkit 3 We fund business and research collaborations to accelerate innovation and drive business investment into R&D. Our support is available to businesses across all economic sectors, value chains and UK regions.
Innovate UK Executive Chair Dr Ian Campbell said:
"In these difficult times we have seen the best of British business innovation. The pandemic is not just a health emergency but one that impacts society and the economy. Greyfly's Intelligent Project Prediction tool, along with every initiative Innovate UK has supported through this fund, is an important step forward in driving sustainable economic development. Each one is also helping to realise the ambitions of hard-working people."
Founder & CEO of Greyfly, Lloyd Skinner commented:
"Projects fail at an alarming rate, but especially during these difficult times. As highly experienced project professionals, we feel the responsibility to address this urgent business need. This funding is not only a big step toward our vision of increasing project success by applying AI to project management, but recognises the real benefits that our IPP tool can bring to changing the way projects are delivered."
About Greyfly
Greyfly have experience in successfully delivering full life-cycle, benefits lead, multi-million pound transformation projects and are preferred suppliers to the BBC for programme management. However, our real passion is applying AI to project management to improve delivery, tackle the real project delivery problem and make cost savings for our clients. For almost 30 years Greyfly has built its reputation by delivering solutions to the toughest project challenges with a collaborative approach to deliver rapid, high quality results at an affordable price – and now using the latest in AI tools and techniques.