June 22, 2021
Posted by:

Sang Le

Categories:

A.I., Funding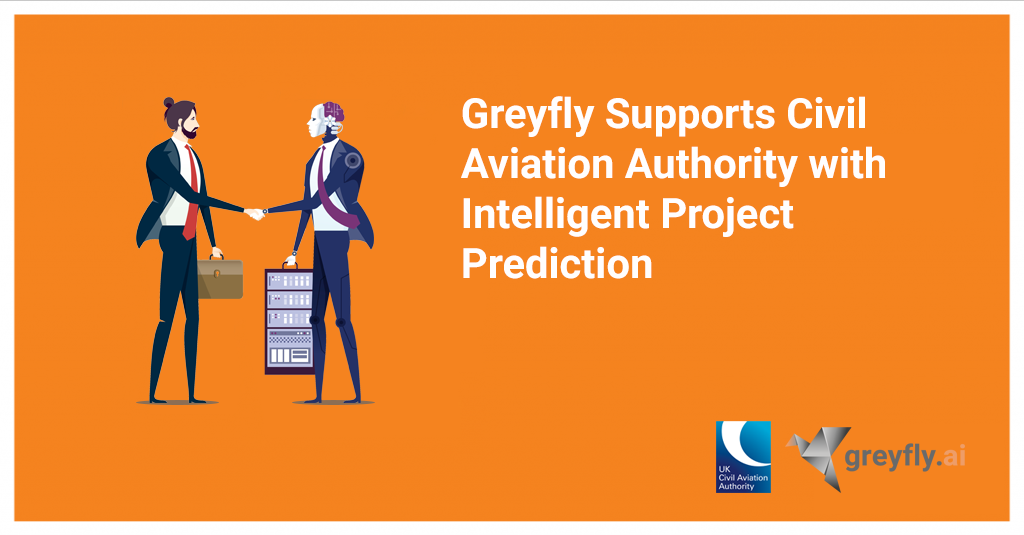 Greyfly and the CAA can announce they are working together to create an Intelligent Project Prediction tool proof of concept.
The CAA is a public corporation, established as an independent specialist aviation regulator working so that:
The aviation industry meets the highest safety standards.
Consumers have choice, value for money, are protected and treated fairly when they fly.
Through efficient use of airspace, the environmental impact of aviation on local communities is effectively managed and CO2 emissions are reduced.
The aviation industry manages security risks effectively.
Exploring AI and automation is important to the CAA to accelerate technology advancement and innovation whilst realising benefits for consumers and the public.
Sharing this interest Greyfly, as a leader in the application of AI in project management, is collaborating with CAA to develop an Intelligent Project Prediction (IPP) proof of concept. IPP leverages predictive analytics and machine learning to provide up-to-date portfolio performance and identify underlying project risk. The system will leverage historical CAA project data whilst Greyfly support refining project delivery processes with a Data first strategy.
Rory Kidger – Head of Portfolio Delivery at CAA shared his thoughts about the partnership:
"We are focused on enabling the modernisation of aviation & aerospace through innovation, therefore, pursuing the application of new novel technology is always in our focus. We are looking forward to understanding the benefits of implementing AI into project management and how the Intelligent Project Prediction tool can improve project performance."
Lloyd Skinner – CEO & Founders of Greyfly said:
"Greyfly is excited to support CAA in their innovation journey and to demonstrate the potential of AI in project management. This collaboration opens a valuable opportunity to improve project success within the aviation industry."
About Greyfly
Greyfly have experience in successfully delivering full life-cycle, benefits lead, multi-million pound transformation projects and are preferred suppliers to the BBC for programme management. However, our real passion is applying AI to project management to improve delivery, tackle the real project delivery problem and make cost savings for our clients. For almost 30 years Greyfly has built its reputation by delivering solutions to the toughest project challenges with a collaborative approach to deliver rapid, high quality results at an affordable price – and now using the latest in AI tools and techniques.